The Wildcraft Forest School Extension Program develops projects that will expand the practice of practical wild regeneration within places and within human consciousness. Our projects attempt to support stewardship, sentience, science, spirit and sanctuary. Here's a new examples of our special projects.

Mother Tree Regenerative System

The Wildcraft Forest nurtures regenerative stewardship that supports what we call a "Mother Tree Regenerative System". This system considers that the forest seeks to function as a living organism. As it moves and expands it creates "seed trees" also known as "Mother Trees". Currently we are building an inventory of Mother Tree locations so that they can be preserved, this effort also includes education and public awareness.

Seeds to Trees

Our Seeds to Trees initiative seeks to gather the ancient genetic memory found within old growth forests and then to regenerate those species in riparian ecosystems. We operate two wild plant nurseries in remote areas of the Monashee Mountain region of British Columbia. We collect old growth tree seeds from interior mixed forests and Inland Temperate Rainforests propagate the seeds into seedlings and then plant these trees in remote riparian areas, which will not be logged. We are endeavoring to collect seeds, germinate and plant 10,000 seedlings by 2019 using the "old ways" of plant spirit medicine. The Seeds to Trees Program considers whole forest systems that are "wild" so we plant propagate and plant not only trees but under-story plants that represent the guild that supports each tree species. We also seed forest clearcut areas with native flowering plant species so that more pollinators will be supported within these areas. We are supporting honey bee pollination by increasing the population of wild flowers within bee foraging range which will aid in the health of bee colonies and the honey that is produced.

Through media campaigns and publications we educate, inform and advocate for the restoration of wild habitat; we demand at least a 300-year view of planning and we seek to re-wild contemporary culture.

Shelter Revolution Events

By creating smaller construction and lifestyle footprints we are lessening the impacts on wild environments. Though our Shelter Revolution events we include Workshops - Demonstrations- Presentations about Small Footprint Living - Ecological Design - How & Where to Build - Going Off-Grid. These events are about creating solutions while keeping your costs low and practical. There is a special focus on "eco-villages" and "leadership" all while turning your "house" into a "home".

Free Energy Festivals and Events

The industrialization of energy cause great damage to the natural environment. Through our Free Energy Festivals and Seminars we explore new ideas connected to small footprint free energy. Events include workshops, demonstrations and presentations about off-the-grid methods and products; free energy concepts and experiments; creating a community-based utility; creating better energy for your life; and navigating the "power" grid today and in the future; events also place a special focus on "leadership".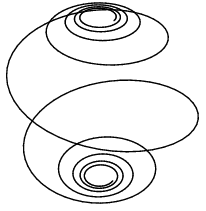 Wildcraft Forest School

At the Wildcraft Forest

1981 Highway 6 Lumby, British Columbia

This website and all material is copyrighted by the Wildcraft Forest

The Wildcraft Forest School offers skills, insights and

inspiration for creating good stewardship and positive change.

www.WildcraftForestSchool.com

Explore courses, camps, experiences and distance learning by visiting our Wildcraft Forest School Index page at our registration website.